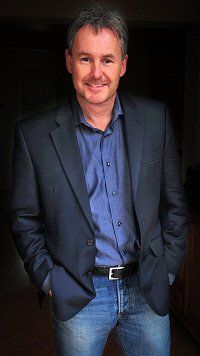 South Yorkshire
Andy Hiseman
Andy Hiseman Photography
271 Pontefract Road
Cudworth
South Yorkshire
England
S72 8AQ
tel:- 07795 360112
web address:-
www.hisemanphoto.com/
e-mail:-
Andy Hiseman
Specialist Photographer for :-
Equipped with full Nikon Professional equipment, with a unique eye for composition and impact, and widely published in the golfing media for his golf course, sports, special event, press launch, product and portrait photography, Andy Hiseman is branching out into other markets in 2012. With many client recommendations and over 100,000 images to his name, Andy Hiseman is an experienced, personable and highly professional photographer. Available for commissions worldwide.
Venues: Golf courses, golf resorts, golf driving ranges, sports and leisure venues of all kinds, general architecture
Sprcial collections: 'Low Key' portrait specialist
Golf: Golf
How long in photography: 20 years
Started in photography: Always had a creative bent, initially in writing but bought my first camera aged 22. Elevated a hobby to a profession in my 40s when clients of my PR & marketing agency began to ask for photographic services more frequently.
Published: Most of the world's major golfing media including Golf Digest, Today's Golfer, Golf Monthly, Golf.com and c.200 other golfing media (magazines, websites, newspapers). Other word published in wide variety of local, regional and national newspapers, and also in advertising & marketing materials, and general lifestyle magazines including FHM and GQ.
Inspired by People, mainly. A face is the most amazing thing to photograph - and the more lines the better! Interesting shapes, colours and structures make good photography easy: brilliant photography happens when you have a more mundane subject to work with! That's when we really earn our money...
Fav locations: I've photographed some fantastic golf courses, but give me any doorway in the world, with some natural daylight and a dark background, and I am in heaven.
Other than photography: Cinema, Football (soccer), motor sports, golf, my kids and family.