Droitwich Archery Society
Stoke Prior Sports & Country Club
Stoke Prior
Droitwich
Worcestershire
England
B60 4EQ
Tel: 01905 454348
Web:
www.droitwicharchery.co.uk/
Droitwich Archery Society has been serving the archers of the Worcester and Droitwich area since 1967.
Find more Archery Clubs Here
Other Sports Clubs
Sporting Quotes:
Eat your words! Eat your words! I am the greatest. Muhammad Ali shouting at reporters who had dismissed him as a loudmouth and a fake before his fight with Sonny Liston.
Add - update your venue or club
SINWP Bird Photographer of the Year 2020 in aid of RSPB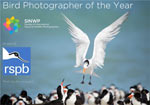 Last years competition raised a whopping £2,850.84 for the RSPB
>>Enter today<<
Street Photography Competition
>>Enter today<<
Togetherness Photography Competition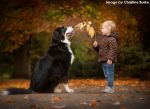 Win a copy of Nik Collection 2 by DxO software
>>Enter today<<
Updated 22/06/2011 16:18:20 Last Modified: Tuesday, 07 March 2017