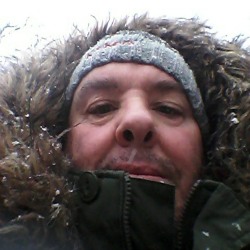 County Waterford
Hugh De Paor ABPPA LBPPA
Hubert De Paor Photographer
Waterford
County Waterford
Ireland
tel:- +353 86 205 1888
web address:-
facebook:-
Hubert De Paor Photographer
Specialist Photographer for :-
Type business: Semi Professional Photographer
My photographic style: I like abstract to macro to nature and wildlife and flexible to sports. Understanding the sport eg cycling, been a ex racing cyclist, I know where riders might attack or might fall. In athletics particularly indoors, knowing when to shoot as the pounding of feet approach at incredible speed.
My greatest strengths: Ability to work alone, good detail and good composition , looking for all angles , using the ambient light available. Knowing when a sunset is ready and at what angle and background I want to achieve.
I have been in photography: I started by buying my first 35mm slr film camera in Wimbledon around 1994. Getting old now and a tiny bit wiser.
How I got started in photography: First I was self taught through film photography, then I travelled all over Asia and Europe taking photos , Creating my own style. Then I went back to college to study photography.
My photographic skills: My awareness and ability to have patience and the awareness to strike when the moment arrives. Knowing when the moment is about to arrive.
My personality: Relax and calm person with a happy disposition, keep things simple but at the same time allowing my creativity to flow.
Geographic areas I cover: Ireland and Islands
Venues I frequently attend: Nature and the great outdoors ,Sporting events like football, rugby and athletics.
I found inspiration from: The beauty of nature and that everything passes, everything is changing in milliseconds before our eyes. I am just capturing minute details and preserving that moment.
Success in photography: Hold a Licentiaship with British Professional Photographers Associates
Hold a Associateship with British Professional Photographers Associates
Accredited Freelance Photographer with Camerapixo magazine
Accredited Camerapixo Photojournalist Press Photographer
Membership to SWPP/BPPA
Membership to SINWP
Membership to SLUP
City and Guilds Three Distinctions
Won several Instagram Hubs photo of the day
Photographic training: City and Guilds in Photography Awarded Three Distinctions.
Associateship with BPPA
Licentiaship with BPPA
My interests outside photography: Animal Welfare and Conservation and Protection of Wild birds and Animals. Tour de France ,Irish History
Major events: Covered tour de France and cycling events press photographer at international athletics grand Prix.
My dog and I were Awarded The Mayors scroll by Dublin's Lord Mayor Brendan Carr for raising awareness for animal rights.
Hold 70+ marathon medals for animal welfare awareness.
Testimonials: I have received excellent reviews over the years from critics at exhibitions.
Why I like the SWPP: Family orientated bringing us lonesome photographers together with our cameras.
Tagline: Don't take the worn path, create your own.
Future plans: Just keep learning and creating my photography with the view of having my photography published.
And finnally: I am a wildlife nature landscape portrait and sports photographer only.
p